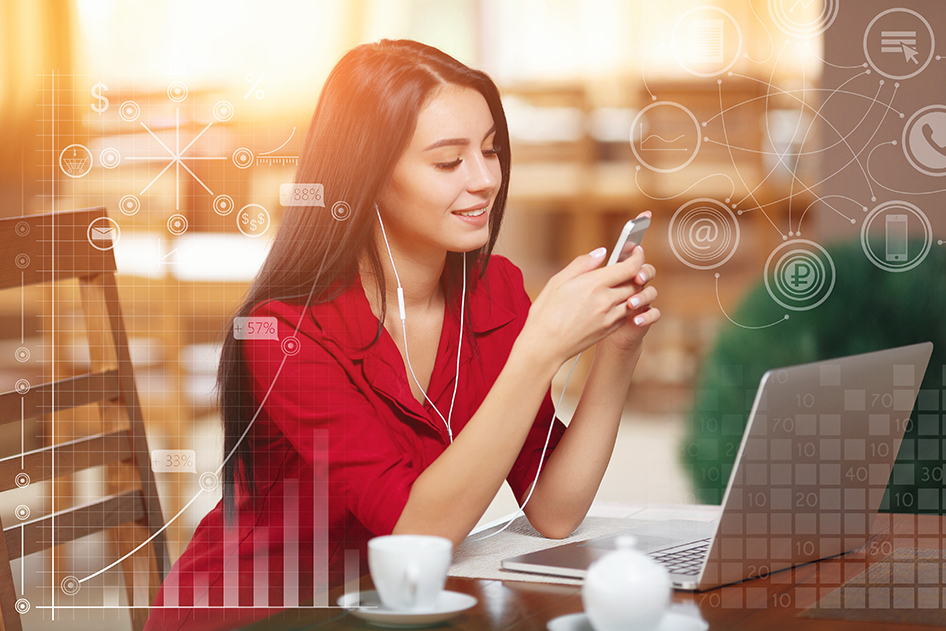 4 Strategies to Improve Your Customer Experience Management Software
Consumers always prefer brands that make them happy and satisfied. Hence, nailing down a great customer experience strategy will help you get ahead of the game. A study by PWC found that consumers are willing to pay as much as 18% more of a premium price with excellent customer experience (CX).
The two vital factors that keep consumers loyal to any brand are 'happiness' and 'satisfaction.' They should be your driving factors when looking to improve your current customer experience management solution.
You can make your consumers happy when your product or service works well. It is also achieved through exceptional customer service.
On the other hand, you can satisfy your customers when your product or service meets their exact needs. This entails understanding what their needs are exactly and the CX platform meaning in a way that suits your requirements.
With these two factors in mind, how can you provide your customers with a pleasurable experience so you can keep them coming back? The answer lies in how advanced is your customer experience technology solution. Keep in mind that customers' demand is constantly changing in the digital era. So make sure it is in line with the latest trends.
Below are 4 ways to improve your customer experience management software:
1. Automate email sending functions
One way to make your customers feel valued is by sending emails that contain a 'thank you note' each time a purchase is made. Of course, make sure to deliver the product or service at the specified time, or the 'thank you' note will be useless.
Moreover, asking for feedback whenever a customer purchases a product from you also optimizes the customer experience. You may take advantage of ReviewTool's Send Review Requests function to deliver your message to your customers via text messages and/or email. It allows you to add your own SMTP server when sending out emails with your own domain name, or you can use its email server.
2. Leverage reviews
Customer reviews are vital on any website as customers demand authenticity and increased transparency. They want to share their thoughts, both positive and negative, about their interactions with brands. During this digital era, customers now have an opportunity to share reviews on formal sites such as Facebook, Google, and Yelp.
On the other side of the spectrum, online reviews provide businesses with unique insights into the customer experience. While most companies gather feedback through sending customer reviews, online reviews tend to accumulate various information from a broader consumer range.
ReviewTool comes with Reviews Web Widget that enables you to display your reviews on your site's home page or any internal pages. If you wish your visitors to see your customer reviews on every website page, the platform allows you to add a review widget to your website footer. The best thing about it is that it is highly customizable. You can integrate CSS code for the liberty to design it as you wish. Its filter functions also enable you to show only selected reviews.
3. Avoid negative reviews
Your user experience management software shouldn't only empower you to monitor and filter reviews. It should be able to help you resolve issues before it can lead to negative reviews. One way to do so is by surveying your clients at the right time. This could reveal underlying concerns in your operations or client relationships.
For instance, ReviewTool has a screening feature that allows you to gauge how happy your customers are. It provides you the opportunity to discover the unhappy ones before they go out on social media or other channels to share the world with their bad experience with you.
ReviewTool also has a review monitoring function that allows you to keep track of customer reviews from across the globe. It notifies you when you receive a positive review or alerts you when you get a negative one. This could help you address the issue before the bad review circulates everywhere.
4. Keep your competitors under your radar
There are countless reasons why you need to spy on your competitors, especially now that everything is public and online. You need to keep track, research about your competitors, and gather as many insights you can to help you make more informed decisions for your business. With the best customer experience management software that comes with a powerful reporting tool, you can obtain any information about your competitors and leverage them to improve your business strategies.
ReviewTool has a reporting function that provides you with access to various information, including your company's growth rate, the number of reviews you receive, the source of your reviews, your performance, and so forth. It also comes with Competitors Insights that help you generate helpful information about your competitors in terms of various performance metrics. You can then be able to monitor their progress and compare it with yours.
Should you invest in consumer experience software?
Growing your online business entails maximizing retention and conversion. With online shopping now presenting consumers with countless options, smooth and easy customer experience will provide you a competitive edge. But this is only possible with the right customer experience management software in place. This technology enables you to effortlessly extract invaluable data from your website to help improve customer experience. It highlights their major frustration points and areas they get confused about or lose their trust in the process. The list goes on.
To start, you have to identify your specific business needs before looking for various solutions. From here, it will be easier for you to find the right CX software that matches your needs to make sure you can utilize all its features.