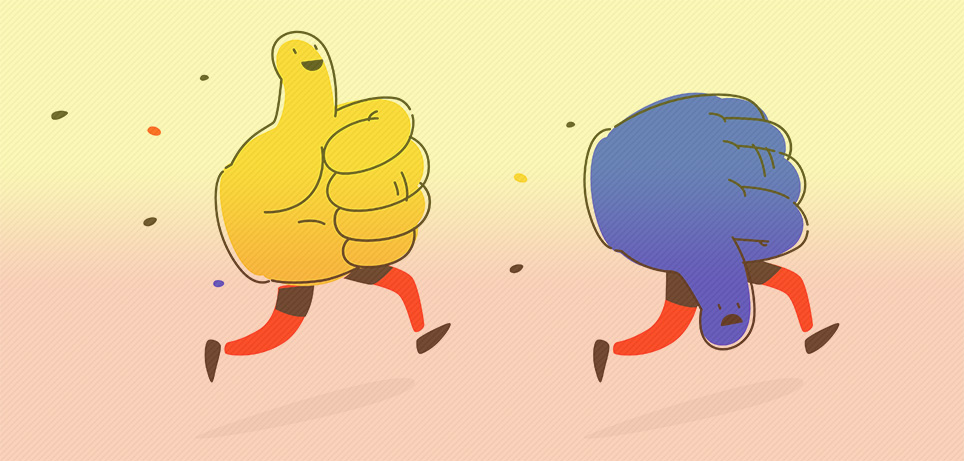 What To Do If Your Business Receives a Negative Review
If you operate in the online world (and that is virtually everyone these days), chances are great that at some point you will come across a negative review of your business, if you haven't already. If you aren't paying attention to your online reviews, you should be – 80% of consumers look to them before making a decision. And according to reviewtrackers.com, 94% of people say an online review has convinced them to avoid a business.
Online reviews are crucial to helping your business stay ahead of the competition. But if you get a negative review, it's not time to stress yet – Review Tool can help you turn that negative into a positive.
First, let's take a look at what not to do.
Don't get defensive. Your business is probably like your baby, and it can be hard to hear someone say something harsh about it. You put your heart and soul into your business, and it is crushing when you hear something that may sound like an attack. But, it is important to take a step back and take a breather to be able to assess the review in the correct light.
Don't fall prey to a back and forth. There will always be customers who complain no matter how hard we try to please them. If a response from you then results in a back and forth, excuse yourself from the online conversation before it has a chance to escalate to something that could hurt your brand. (Don't just take our word for it – read
Don't try to bury negative reviews. If you notice you have a negative review, don't use that as the time to beg for positive reviews to try to bury the negative ones. Potential customers want to see authentic reviews – not sugar-coated reviews to hide a negative one.
Don't be too hard on yourself. Having an unhappy customer is bound to happen during the course of your business life. But today, having unhappy customers means the entire world can hear about it in mere moments. If you take the time to acknowledge that you can't always make everyone happy, while also taking the necessary steps to know that you are offering the highest level of service possible you happy customers will keep your business thriving.
So if you do get a negative review, what should you do?
Respond. One of the worst things you can do to an authentic negative review is ignore it. More than half of consumers say they expect businesses to respond to reviews within one week, but many expect an immediate response. As we explained above, don't respond immediately if it will mean an angry or defensive response, but do try to answer within 48 hours.
Acknowledge the issue that was addressed in the review and show empathy. Your goal is to have satisfied customers, so take the time to understand what the issue was and see if it can be rectified. Sometimes, a simple apology or acknowledgement is all a consumer needs, and it can turn a negative into a positive – 33% of negative Yelp reviews have turned positive when the business owner took the time to respond to an unhappy customer.
Be authentic and human. More than likely, the average customer leaving a review just wants to feel as if the business actually heard them. Don't respond in a corporate, no nonsense way, but rather show genuine concern.
Do take steps to rectify any issues raised. You want not only that customer, but any potential customers who are reading the review, to know that you have addressed any legitimate concerns raised in the review and have taken the steps to prevent it from happening again.
Unhappy customers will happen at some point in your business life. Review Tool are experts in helping businesses manage their online reputations, and we would be happy to help you.