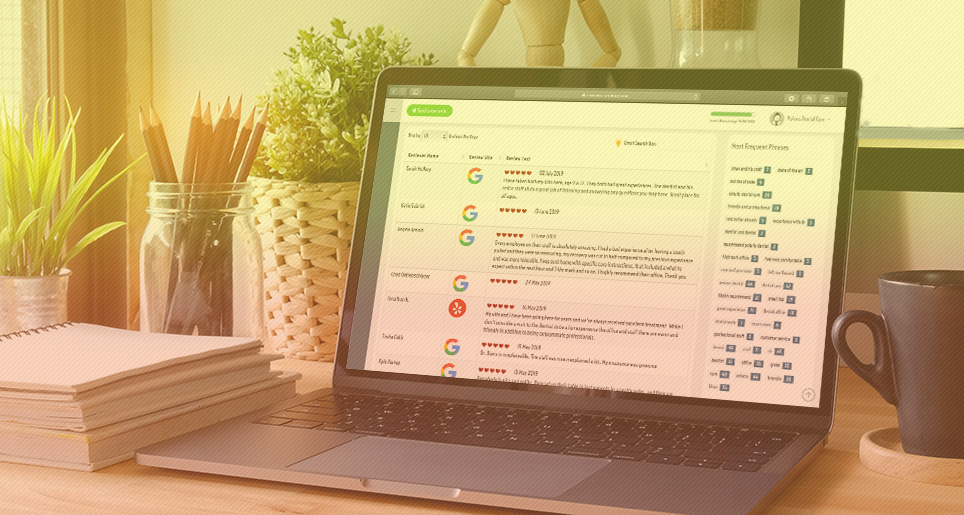 Your Ultimate Guide to Getting Online Reviews
Online reviews play an important role in helping consumers make purchasing decisions. If you aren't asking your customers to leave reviews after their positive experiences, you may be missing out on important business. If you are avoiding asking for reviews because it is uncomfortable or because you are worried there may be some bad mixed in with the good, you are likely missing out. Here are some tips to help you get started.
Be where the reviews happen. Chances are good that your business has online reviews out there somewhere, whether you're aware of it or not. Start with Google – have you claimed your business listing? If not, start there, then continue on to the other places where people are likely to leave reviews – Yahoo, Bing, Yelp, Facebook, etc.
Ask. Searchengineland.com says that 70% of consumers will leave a review for a business when actually asked. If 7 out of 10 customers started leaving you reviews, what could that do for your online reputation?
Show consumers where they can leave reviews. If you want to encourage customers who visit your brick and mortar to leave reviews, consider a countertop display that asks for reviews. Businesses can even place stickers on their doors to show you are on Yelp or other sites.
Send an email. Sometimes consumers may not be able to leave a review immediately after making their purchase or using your services. If you have emails, you can send an email reminder asking for a review within a few days. You can even create an email campaign around generating reviews.
Offer an incentive. We never want businesses to pay for reviews, because that can make them seem unauthentic. But, by coming up with creative ways to reward customers for leaving reviews, you can increase your review profile. For example, enter the names of everyone who left a review for the quarter into a drawing for a giftcard or something similar. Be sure you are aware of terms of service and guidelines for different review sites, however – some may discourage incentivizing.
Make it worth your employees' time to ask for reviews. It can be uncomfortable for some people to ask for feedback, but garnering more reviews must be a goal of every employee. Offer incentives to employees for getting good feedback from customers.
Put a note on receipts or invoices. Include a quick ask for reviews on all receipts and invoices, asking customers to leave a review on their preferred review site.
Turn to your social following. If you have a following on social media sites, take the time to ask those followers to leave a review.
Keep it simple. Customers will leave reviews if the process to do so is simple and straightforward. Luckily, we have a great tool to help businesses capture more reviews, and make sure those reviews help your business.
Short term goals lead to long term success.
Review Tool is for any business who is looking for an easier way to gain more authentic positive reviews. And best of all, it's simple for both you and your customers.
A review invite will be sent directly to your customer's smartphone. This invite will contain a link to a review form on a review site, giving customers the opportunity to choose their favorite site. Customers will be linked directly to the review submission form – eliminating the need for them to find the site, and then find your listing on the site.
The Review Tool also helps filter negative reviews. All negative reviews will be captured internally, offering you a chance to correct the issues raised in the review before it goes public. The, once the situation is rectified, you can ask the now happy client to leave a new review.
The Review Tool works seamlessly on a host of review sites, and makes it as easy as possible for you to ask for reviews, and for your customers to leave them.
Reviews can encourage a potential customer to make a purchase – 88% of consumers trust online reviews as much as personal recommendations and 90% of consumers say that online reviews influence their purchasing decisions. So, if you aren't taking the time to ensure your business is seeking out reviews, you may be missing out on potential sales. Contact Review Tool today to see how we can help you improve your online reviews.