Mind-blowing Features You Can't Find Anywhere Else 👏
Review Tool helps you generate more positive reviews. But that's not the only function of it. Review Tool serves much more than mere review generation. Review Tool's primary functions and value creations are to generate more reviews, monitor your reviews and help you show them on your website. Here is a list of some of the main features that Review Tool has:
Review Tool Core Features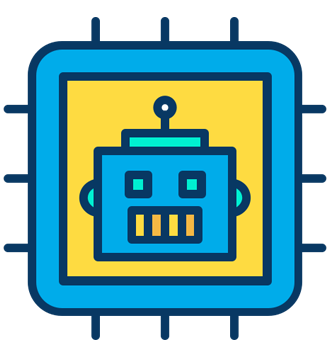 Text, MMS & Email Invites
Send Review Requests to your customers via email, text messages or picture messages (MMS). Use ReviewTool.com email server or add your own SMTP server to send out emails with your own domain name.
Single & Scheduled Invites
Review Tool helps you send review requests to your customers in a one-off way via single invite button (watch this video: Get More Reviews One at a Time) or in bulk via our scheduled review requests (watch this video: Schedule and Send Multiple Review Requests). Our scheduled invites feature lets you upload unlimited customer contact info and assign them to a list. Then you can add a scheduled task to send a review request to everyone on that list at the exact time you specify for it via Text/MMS, email, or both.
Website Widget
Our Reviews Web Widget will let you display your reviews from around the web right on your website's homepage or any specific inner pages where you want your website visitors to see what your customers have said about you. Another way to display your reviews is by adding your review widget to your website footer so that it can be displayed on every page of your website. Our review web widget is 100% customizable which means you can add CSS code to design it the way you want it to look like. You also can control which reviews to be shown and which reviews not to be shown by specifying different filters.
Reviews Monitoring
With the review monitoring feature, you will be able to track your reviews from around the web and get notified when you have a negative review or when you gain a positive one. Review Tool aggregates your reviews from different review sites into one platform, runs a sophisticated analysis, and delivers insightful reports about your online reviews.
Leave A Review Cards
Our Smart Review cards add yet another way for you to get more reviews from your customers. Review Tool's Smart Review Cards are like a normal business card customized with your color scheme and other branding elements and are powered with a QR code and custom short URL to help you gain more reviews from your customers. Review Tool's Smart Review Cards are linked to your Review Tool account empowering you to track and monitor your reviews and get notified when you receive a new review.
Reporting
Reporting is an excellent part of your Review Tool account. Within your account, you will have access to your stats about the number of reviews you have, the source of your reviews, your growth rate, and the average rating. We also run sophisticated analyses on the review text, such as sentiment and tone analysis, most frequent words used in the review text, identifying duplicate reviews, and multiple reviewers. Gender analysis will help you understand if males or females leave you more reviews or which gender group is happier with your services. Another reporting section is under your user performance page. You will be able to see how your employees or technicians are doing in terms of getting reviews from your customers. Competitors' insights will also let you gain valuable insights into how your competitors are doing in your market regarding the number of reviews and ratings they have. By connecting your Google My Business and Google Analytics accounts, we can also show you your GMB insights and traffic data right inside your Review Tool account.
Trust Badge
Trust badge feature is loved by Review Tool's customers. With Review Tool's Reviews Trust Badge you can display right on your website how many reviews you have from around the web through a live, good-looking badge. Just like our Reviews Web Widget, the Review Tool's Reviews Trust Badge is 100% customizable with CSS code. The Reviews Trust Badge won't let you filter out negative reviews because as its name implies it's to show your website visitors how many reviews you have and what's your average rating.
Competitors Insights
The Competitors Insights is part of the Review Tool's Reporting features. With this feature, you will have your competitors under your radar at all time while monitoring how many reviews they have on important review sites and by monitoring their progress and comparing it with that of yours.
All Review Sites
Our Review Tool is designed to help you get reviews on any review website regardless of the fact if we cover them in terms of monitoring reviews or not. That means you can set your Invite destinations to any review site you wish to gain reviews on. You can also set it to gain reviews on your own site, this is a great feature if you have an e-commerce website and you want to get reviews for your products.
Schema Markup
Have you seen those listings on Google featured with a star rating? Those are achieved through adding a Reviews and Rating Schema Markup to your website. Schema Markup is used widely by many sites to let Google and other search engines to understand the important pieces of content on your website. The Schema Markup is not visible to your website's visitors and is added to the source code of your website to help Google and other search engines understand your website better and display relevant information about your website along with your listing on search results pages.
Screening Surveys
You can switch on or off this feature. The screening feature let you survey your clients to see how happy they are and use it as a condition as what to be shown to them on the next page. The screening feature can be used as a way to stop negative reviews by giving you a chance to discover unhappy clients before they want to share their bad experience with the world by leaving you a negative review.
Unlimited Users
Your Review Tool account regardless of which plan you are using comes with the feature to add an unlimited number of users. This is good for you if you have employees that directly deal with your customers and you would like them to have their own login info to sign in to your Review Tool account to send invites to the customers they deal with. Your sales agents, technicians, brokers can have their own login information to send invitations to their clients to write a review and you can have the power to see which of your employees is more successful in getting more reviews for your business.
Multiple Locations Support
With your review tool account, you can generate reviews and monitor your reputation for your different locations from one single account. Depending on the plan you choose you can generate reviews for one, two, three or more locations. If you have more than three locations contact us for an enterprise solution with the capability to add as many locations as you need.
Negative Reviews Avoidance Workflow
As a company, we believe it's your right to survey your customers to segment them to happy and unhappy clients and engage them differently. Your goal, of course, should be always to make things right for your unhappy customers. Giving yourself a chance to make things right for unhappy clients is both to your benefit and is beneficial for your clients too. By surveying your clients at the right time you can avoid many unresolved issues that might lead to negative reviews if left unaddressed. As a company serving many customers misunderstanding might happen from time to time, surveying your clients might reveal underlying problems in your client relationship or your operations and can help you fix these issues and learn from your own mistakes.
Reply to Reviews
Review Tool helps you automatically generate unique replies using AI for each of the online reviews you get. We also help you directly reply to your Google, and Facebook reviews right from inside your Review Tool dashboard. We also let you run a tone and sentiment analysis on your reply before publishing it to ensure your reply is professional and flawless.
Sentiment and Tone Analysis
Review Tool runs tone and sentiment analysis on all your reviews. We aggregate your reviews from different review sites and then run different analyses on them, including tone and sentiment analysis and show the result to you in an interactive report you can access right from your Review Tool's dashboard.
Google Analytics Integration
Connect your Google Analytics account to see an insightful snapshot report of your website's traffic data right inside your Review Tool account.
Dedicated Local Or Toll Free Phone Numbers
Use our shared phone numbers to send your review requests to your customers or get your own dedicated local or toll-free phone numbers to be used as the "From Number" when you send your text/MMS invites. Depending on your country of location, Dedicated phone numbers come at a small additional cost ($3-$5 per month.)
GMB Insights and Questions
By connecting your Google My Business account, you can not only directly respond to your Google reviews right from your Review Tool dashboard, but you can also see your GMB insights in a more interactive way in your Review Tool account. You can also see your GMB listing questions and answer them from inside your Review Tool account, just like how you can respond to your Google reviews from your Review Tool account. Same as reviews replies, your answers to your GMB questions will be checked for sentiment and tone before you can post them to ensure you will always stay on the right track with your answers.
Webchat
Review Tool provides its Webchat software through a different platform called Tavata Webchat. Tavata is a text-based website chat widget that enables you to have two-way text communications with your website visitors, which you can continue even after they leave your website. With our Zeronium plan, you will only pay for the number of text messages you use without additional fixed monthly costs.