Anatomy of a review request
No matter how you send your Review Request to your clients, a review request can contain different elements. With Review Tool, depending on your template's type, each review request consists of:
A message: This is the text message or email's subject of the review request sent to your clients. It can be customized and controlled with templates.
A link to your review landing page: This link will be automatically generated and sent with each review request that is sent to your clients. You do not need to include this link in your template's messages, as this link is automatically generated and included in the review request.
An image: If you choose to send your review request via MMS (picture text) instead of a simple text type, you will also be able to include a photo with your text messages.
How to send review requests
With Review Tool, there are two main ways to send review requests, or as we call them, "invites."
1. Via the Green "send a single invite" button on the top of each page.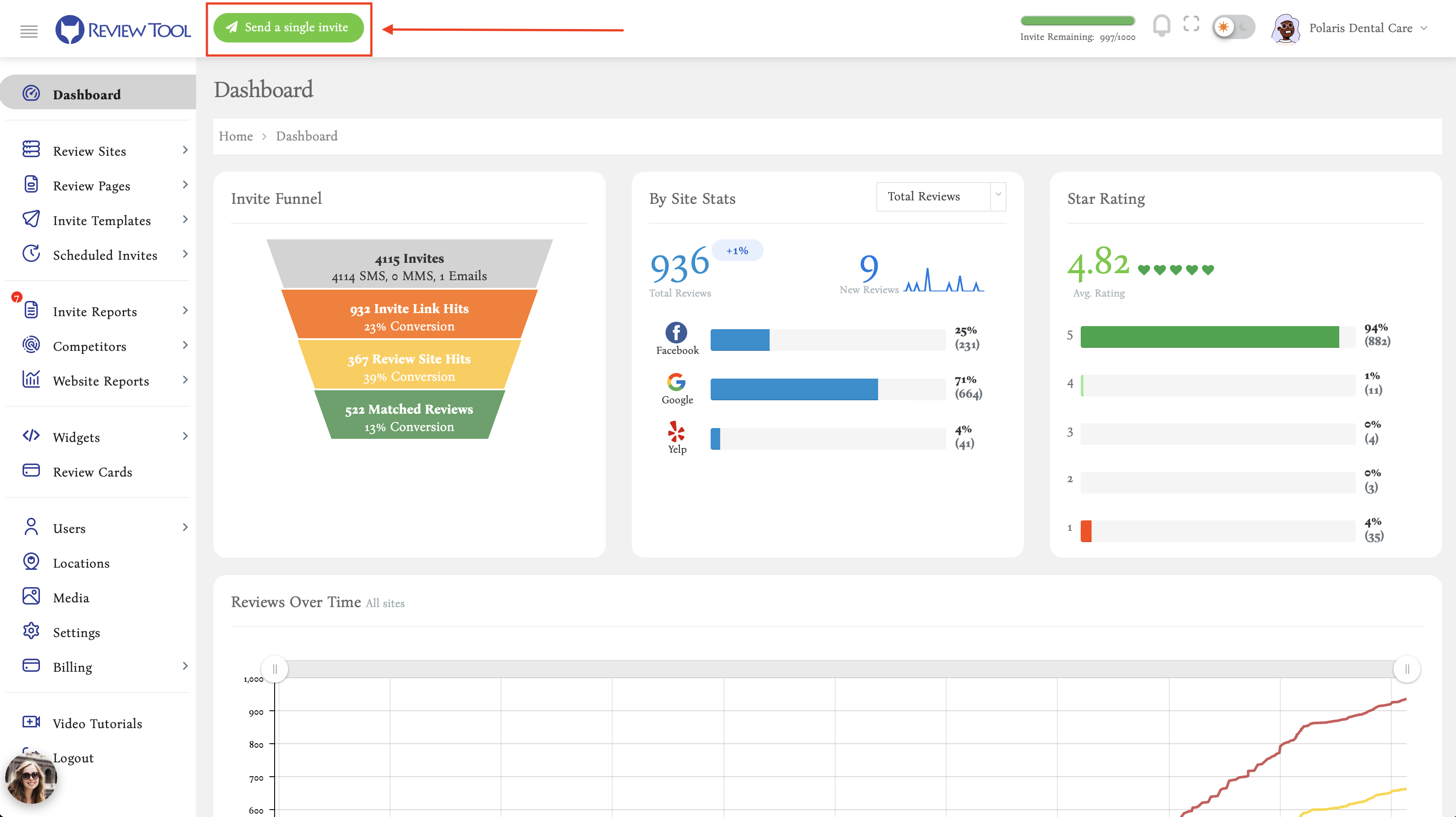 2. Using the Schedule Invites.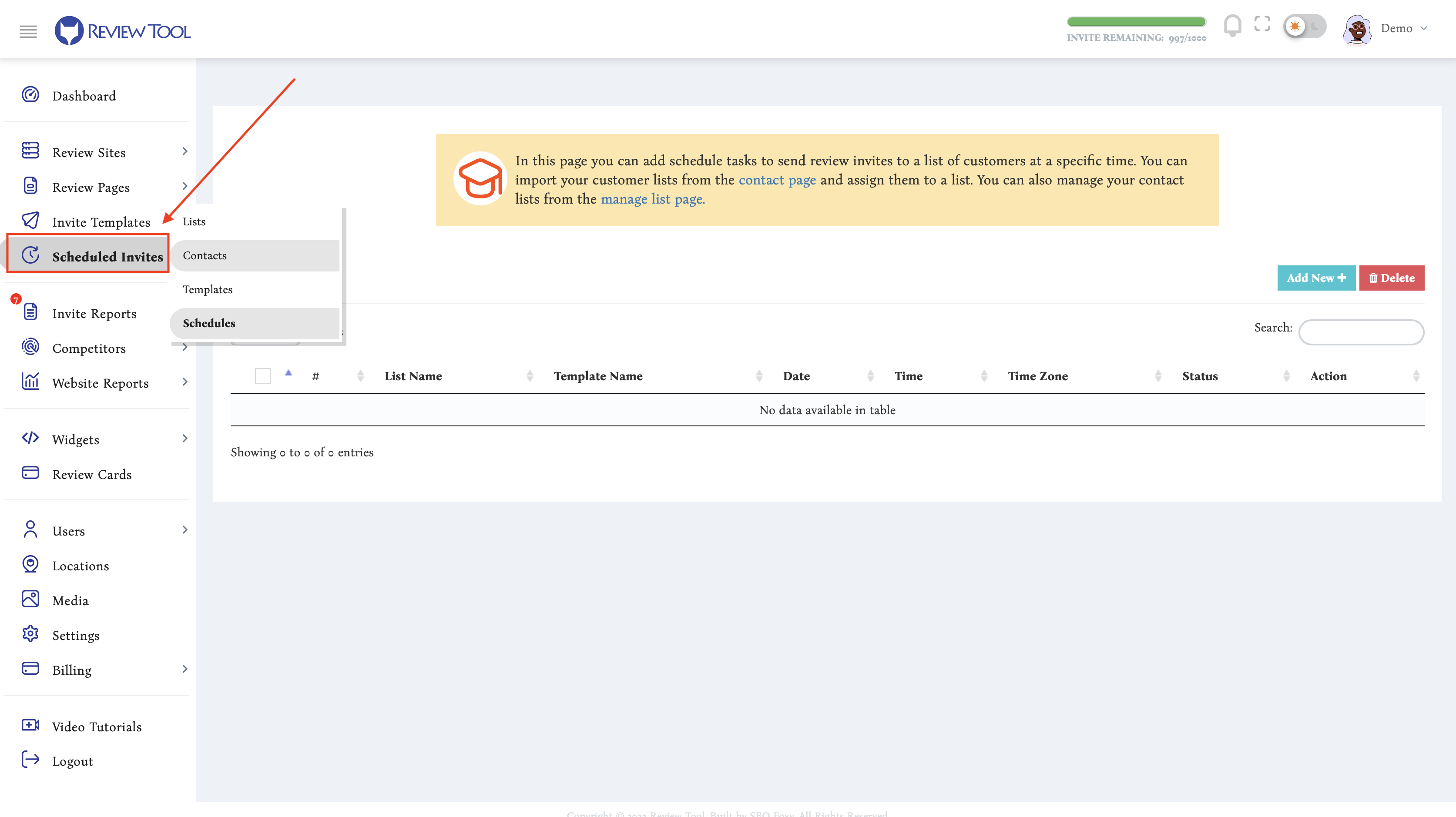 Send a single review request button is used to send one-off invites to each particular client. We recommend using this method for existing clients or clients that have recently finalized their transaction with your business.
On the other hand, the scheduled invites can be used to send review requests in the aggregate to a list of clients.
Why we recommend using single invites for the active/current or just-finished clients:
Freshness: your clients are more likely to write a review for you when they are still in a transaction or have just received your product or services.
Creating expectations: with single review requests, we recommend that you verbally inform the client while they are still in your office or while your technician is in their place that you are going to send them a review request and that you would appreciate their feedback. This way, you create the expectation, increasing the chance that they actually leave you a review.
Using either method, you will be able to send Text, Email, or both Text and Email invites (at the same time) to your clients.
With Single invites, if you only fill out the phone field or the email field, only a text or email invite will be sent to the client. But if you fill out both text and email fields, a review request using both text and email will be sent.
Either if you send a single review request, or multiple ones using scheduled invites, you would need to select a template. The following section explains Review Tool templates for your review requests and how you can fully customize them.