Templates are what form your Review Requests. With templates, you can control all the aspects of the invites you send to your clients. You can have one or more than one templates and use whichever template you want to send your review requests using either a single invite method or bulk invites. When you create your Review Tool account, we automatically produce a few templates for you so that you can have a starting point the first time you log in to your account. You can use our templates or edit them to become like what you want or just use them as examples and add your own templates.
Here are the aspects of the templates that you can customize:
The wording of the invite: This is the main message that builds your invite. This message appears in the Text message or emails the user receives from you. With that, you simply thank them for doing business with you and ask them to write a review for you. You can use emojis from our emoji selector and use different placeholders (such as first name, last name, phone number, or invite link). These placeholders will replace with the actual values they represent when we send your review requests.
The Review Page: This is the review landing page your clients will land on after following the link sent to them with each review request. Each template can be linked to one and only one Review Page.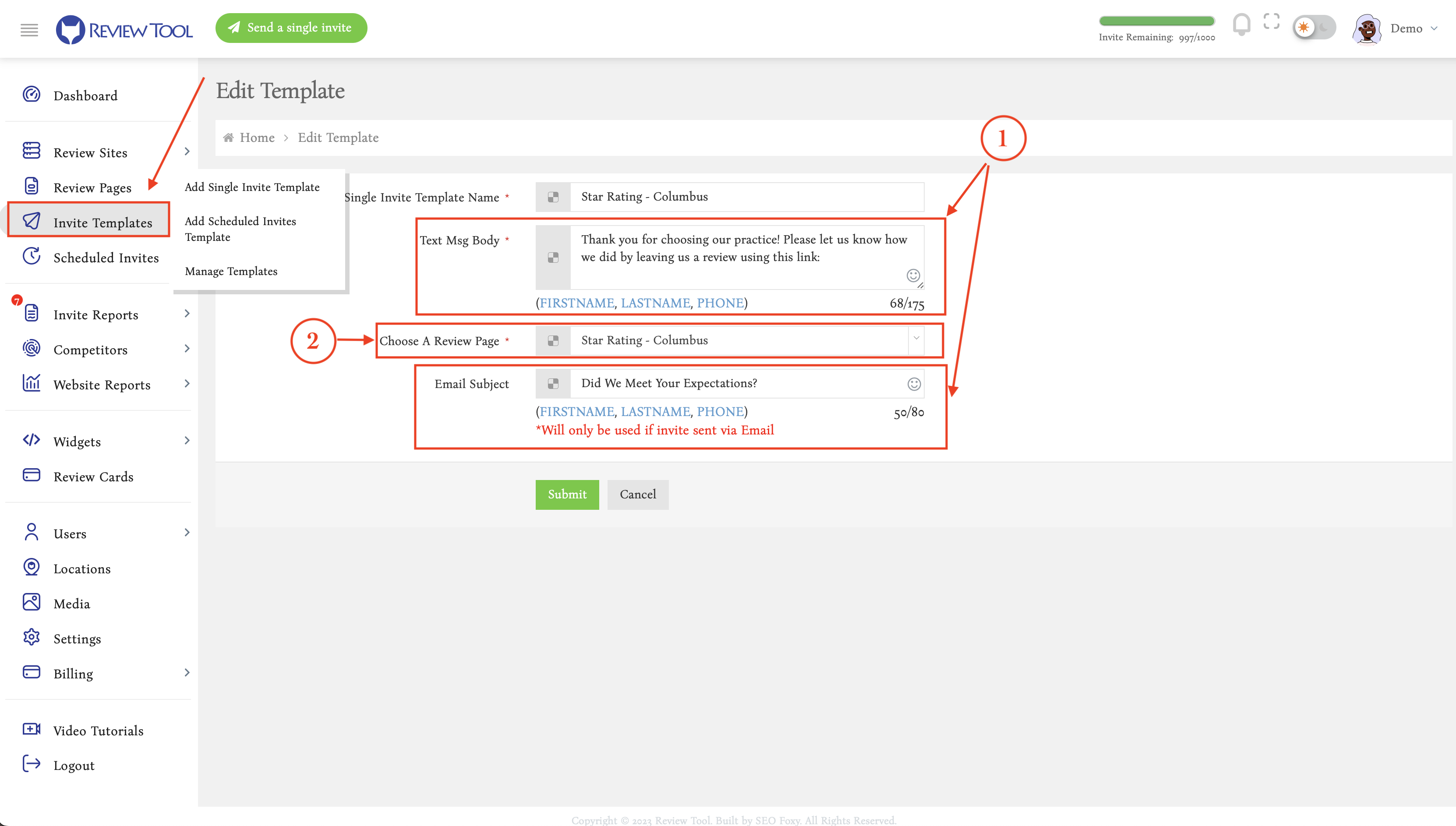 Review Pages
You can have as many Review Pages as you want. Each of your templates can only be linked to only one Review Page. Each Review Page can have one or more review sites (1) to be shown to the client as the options to leave you a review on. You can display these review sites one at a time in order of their importance. Or you can show them all at once (2). A Review Page also includes a screening type (3): Net Promoter Score, Yes/No question, or Star Rating. This screening page (4) will be the first thing your users see when they open the link sent to them with your review request.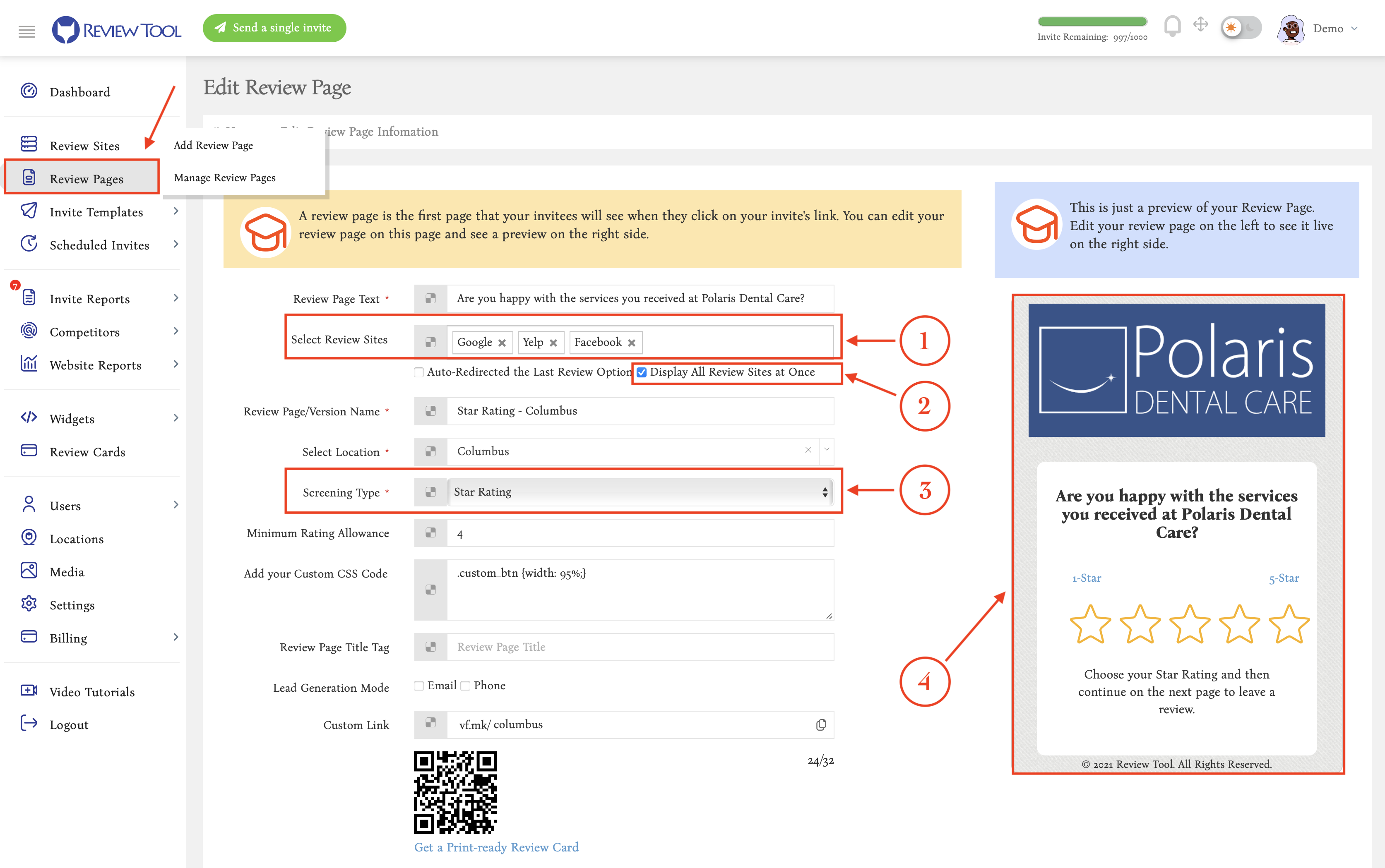 The screening feature can be used to direct the client to your internal feedback form or a live review site, depending on the score they give you. This is referred to as "Review Gating," which in some countries is considered not an ethical practice. You can completely switch off the screening feature by selecting the "Direct" option.
The "Direct" screening type will disable the screening feature and directly show the review sites to the client when they open the review request link.
Note: We recommend against reviews gating, so we suggest you set your templates to lead the client to the review sites selection page, no matter the rating they give you.