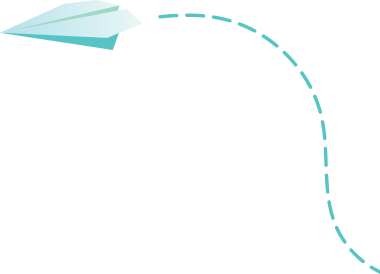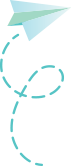 Reminding your customers to leave a review and asking them for feedback is the key to getting more reviews; however, many businesses still struggle with getting more reviews. Having a system in place for review generation is the golden secret key. That's what Review Tool offers as its core value generation.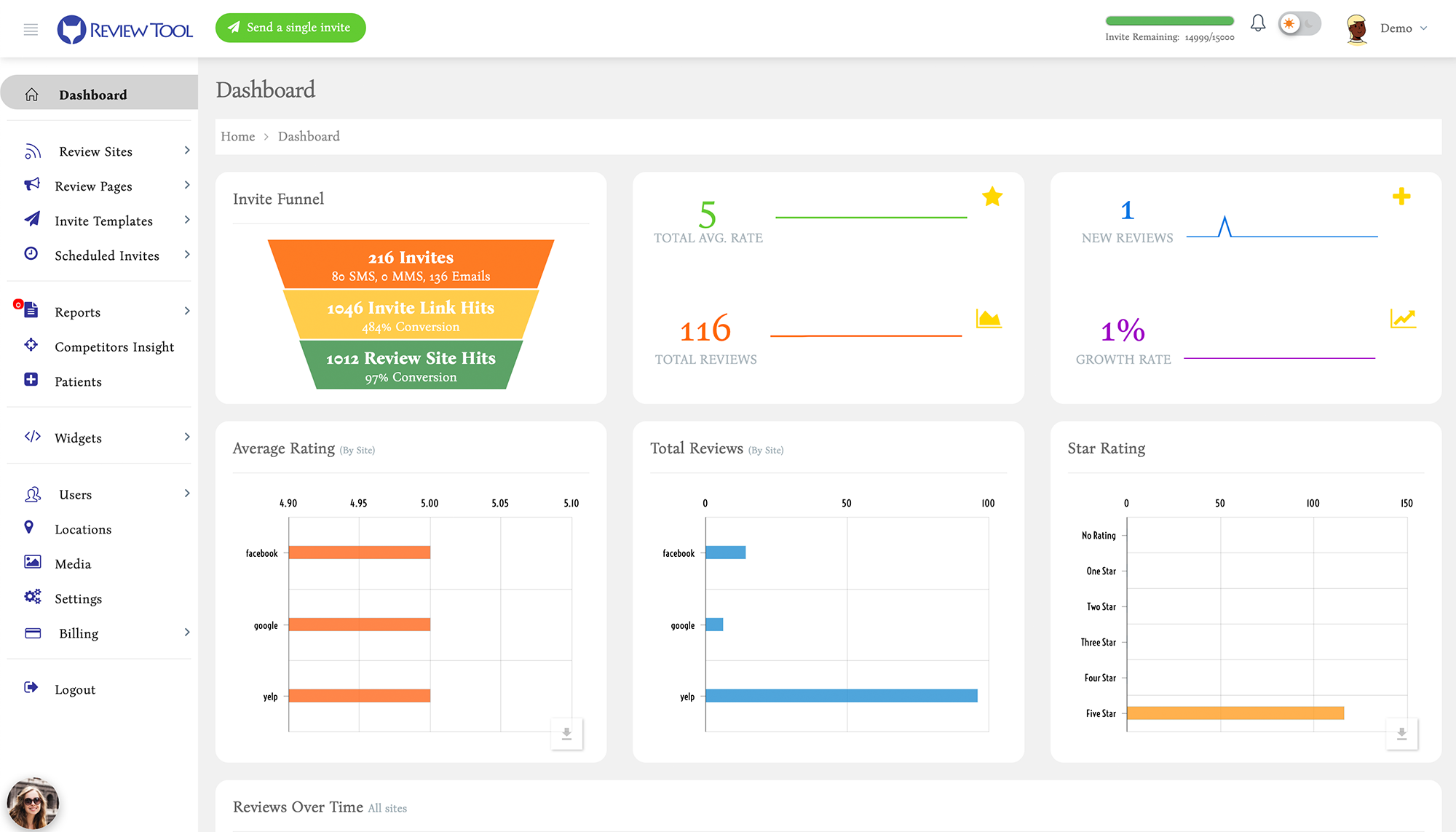 WHY AND HOW TO GET MORE REVIEWS
Get More Reviews
Pricing Plans
Getting more reviews? Why
Reviews help your business be perceived as more legitimate when they search to find providers for the services or products you sell. It also will help your potential customers get familiar with your business before they start contacting you. Customers often trust online reviews, thinking of them as recommendations from family members or friends. Also, more reviews, especially on your Google profile, can lead to higher search engine rankings, particularly in the local pack.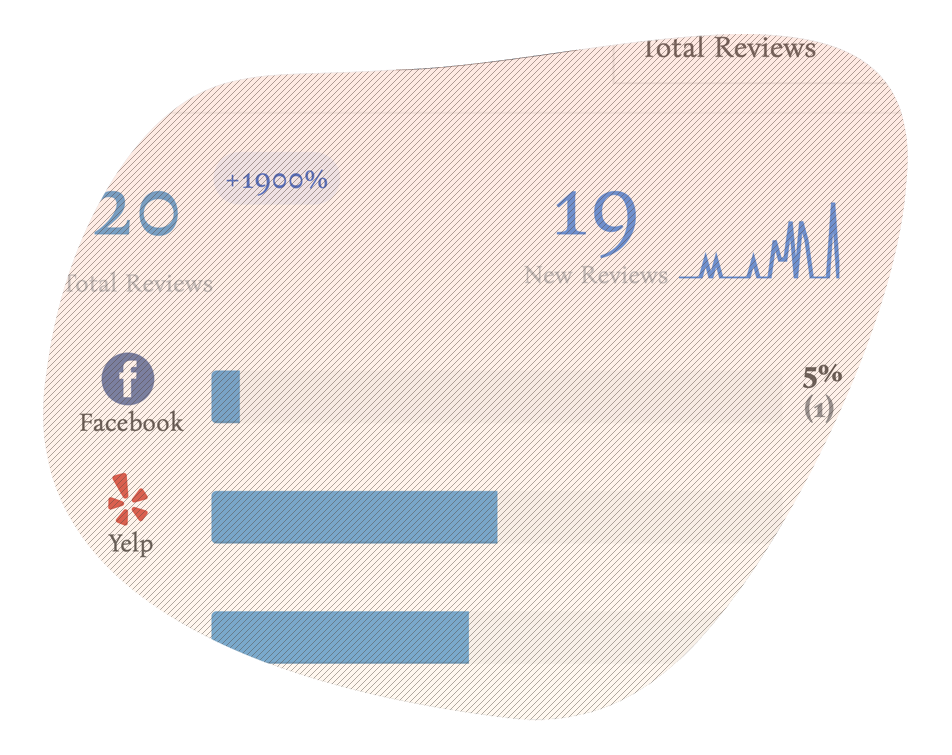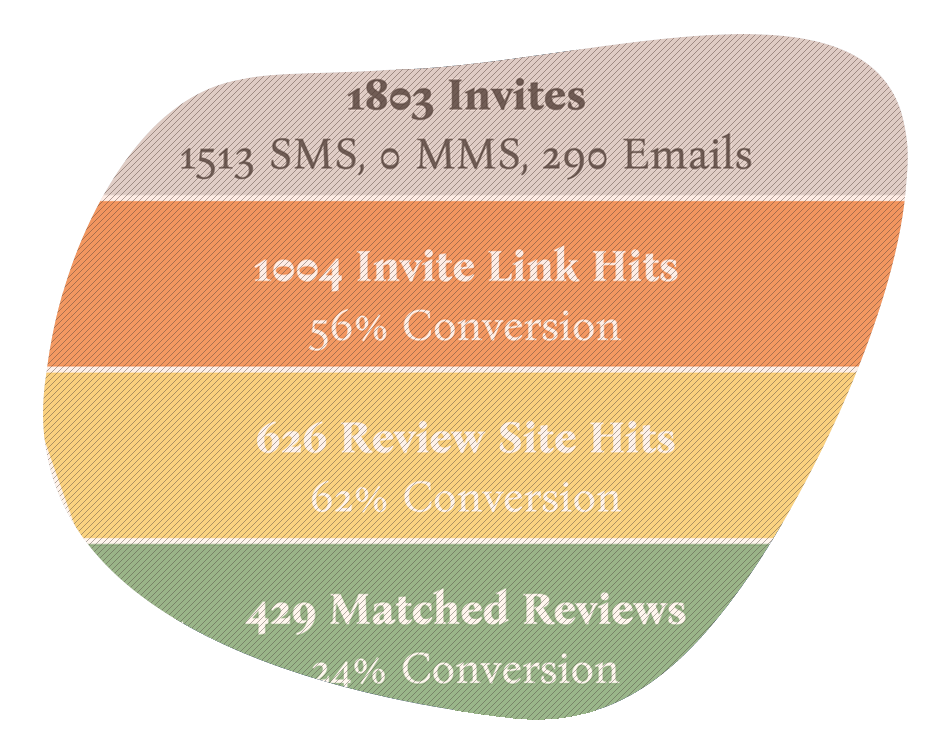 Getting more reviews is easy with Review Tool
We have a golden formula that has helped thousands of local businesses to supercharge their online reviews and reputation over time. This golden formula is: Generating more reviews, monitoring them, displaying them where it matters the most, plus having a system in place to achieve these three equals successful reviews and reputation management campaign. Our features are built to help you with everything you need for a successful review generation and reputation management program.
Getting more reviews is easy with Review Tool
We have a golden formula that has helped thousands of local businesses to supercharge their online reviews and reputation over time. This golden formula is: Generating more reviews, monitoring them, displaying them where it matters the most, plus having a system in place to achieve these three equals successful reviews and reputation management campaign. Our features are built to help you with everything you need for a successful review generation and reputation management program.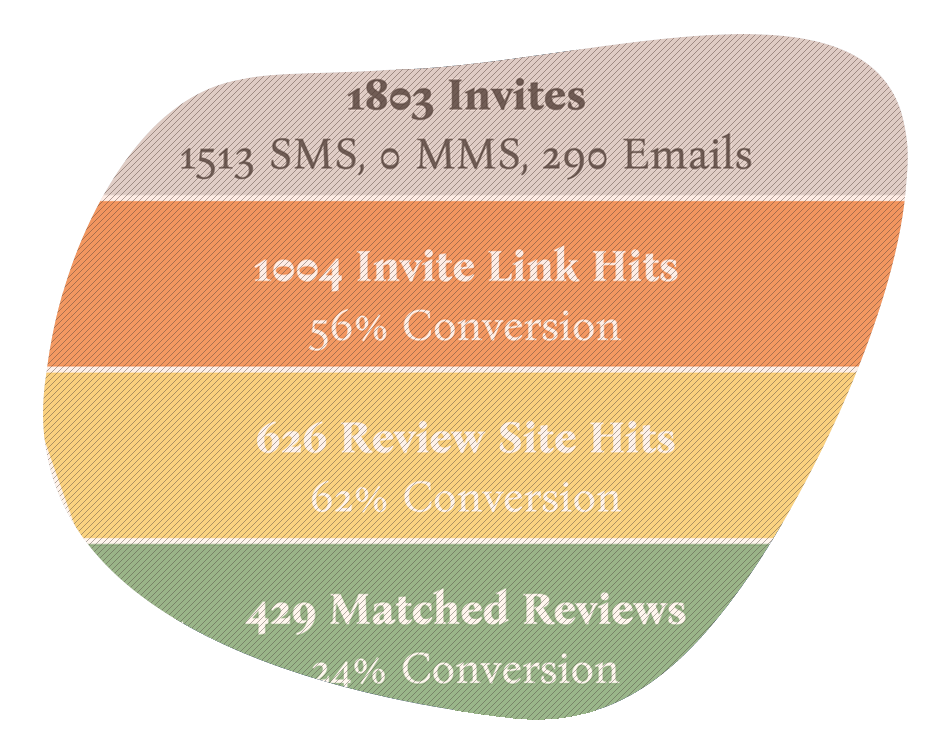 Three

 a

spects

of

 o

nline

 r

eviews

 t

hat

 m

atters

the

 m

ost
The number of reviews:

 More reviews can be translated into more customers trusting your business, so it can be the number one aspect of reviews that can help your business land more clients.

Your average reviews rating:

 The average rating is another important aspect that can lead to more trust from potential customers. Having a four-star and above rating could mean that your business is more successful in creating a satisfactory experience for its customers.

What people have said in their reviews: This aspect of online reviews matters much too. When people read your reviews, they can quickly grasp the strengths and weaknesses of your business, what they should expect and how your solutions can help them solve their problems. Also, the words and phrases they use in their reviews, especially in the case of Google reviews, can help Google better understand the services and products you provide and help you gain a better ranking on search results.
See Review Tool's Plans and Pricing
Boosting Your Online Reviews, Our #1 Value Generation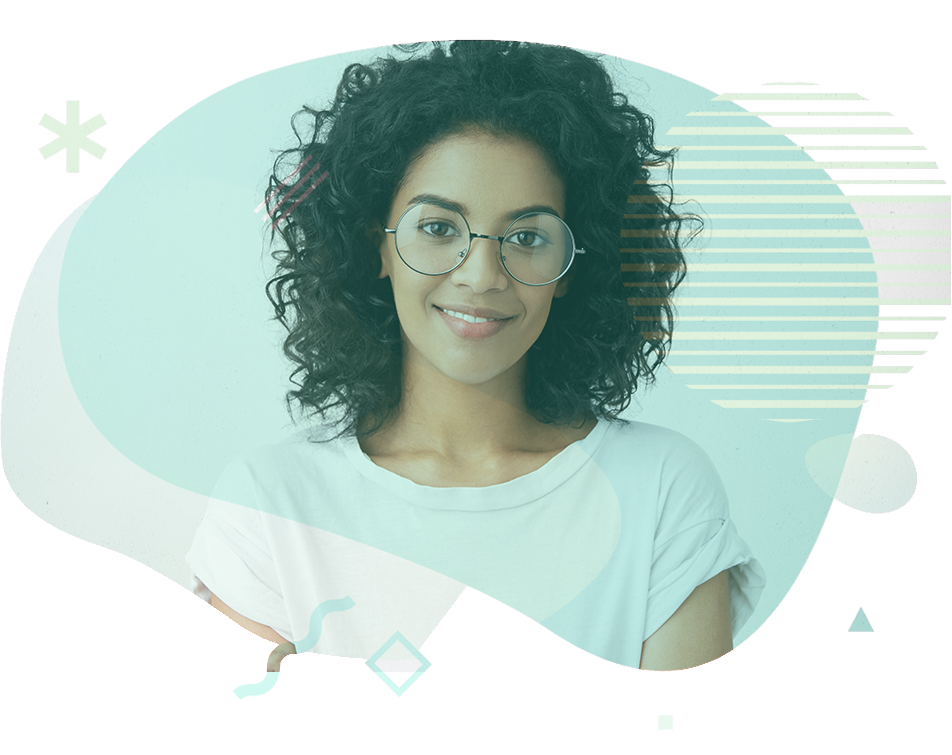 "When we first started our business, we knew that we needed to start getting reviews to be able to stand out from the crowd. We tried to ask our clients to leave us reviews manually, and we also tried providing discounts, freebies, and even amazon gift cards; nothing worked for us. Then we decided to use a comprehensive review generation and management software and started our Review Tool account. We quickly fell in love with it, and we soon started seeing the results. Right now, we have one of the best reviews profile in our area with the most reviews and, at the same time, the highest quality reviews in our category."
FAQ About Online Reviews
Here is a list of most common questions we have received about getting more reviews and in general review generation, monitoring online reviews.
What are reviews and why do they matter?
Online reviews are clients' feedback about their experience with a business or its products or services. It can be reflective of how a company is getting along with its customers and what the customers like or dislike about the services or products or their experience throughout their business transaction with that business.
Reviews serve a crucial role in customer service because they provide insight into how you can improve to better serve your customers. This in turn can lead to more successful transactions, more repeat purchases, and higher recommendations from existing customers.
What's the best time to ask for a review?
The timing of asking your clients for a review could be crucial. From our experience, the best time to ask for a review is while the client is at the end of their customer's experience journey or right after your customer has received your products or services and when their experience is still fresh in their minds. If you run a brick-and-mortar business, we recommend asking your client to write you a review when they are still in your office or when your contractor is in the customer's place and is finishing up the work and leaving their place.
What you should put into your request for review?
A Request for Review (or as we call it an invite) is a written message that asks a customer to provide his or her feedback for their recent transaction with your business. But in order to ensure your Review Request is effective, it should contain a few things:
A greeting – always use the customer's name to make your request feel personalized
An introduction – Introduce who you are and the purpose of your message
An incentive – Incentivizing your customers to leave reviews may encourage them, so offer a small incentive, such as a discount on a future purchase, if they leave a review.
A link – Make it as easy as possible for your customer to leave a review by including a link to your review landing page.
How to respond when you get an unsolicited negative review?
No one likes receiving a negative review, but you don't need to be afraid of negative feedback. The best way to approach a negative review is to try to turn the experience around into a positive result for your customer. Be proactive and acknowledge any mistakes that could have contributed to the reviewer's experience. Address your customer and let them know you understand you may have failed in this event, but you'd like to learn and grow from the experience so it doesn't happen again. Ask the reviewer for change they'd like to see made or recommendations on how you can improve the experience for future customers. Learning from negative reviews is one of the best ways to help your business grow and flourish.
What makes Review Tool different than other reputation management software?
Managing your reputation should be a top priority for every company. But how can you stay on top of all of the different channels to ensure you know what people are saying, when they are saying it, and where they are saying it? We developed Review Tool for this purpose – to help our clients easily manage and control their online reputations, while also generating valuable positive reviews. Our review generation and reputation management software is easy to use and provides 24/7 monitoring of your online reviews on nearly 100 review websites. Review Tool provides you with an extensive library of tried-and-true review request templates. We are the highest rated reputation management software on the market. W are proud recipients of the Software Suggest Best Support Award 2021, Premium Usability Award, and the Rising Star Award 2019 from Finances Online.
How can you use reviews to boost your business?
Online reviews are the new word-of-mouth marketing, and are one of the best ways to generate traffic, while boosting sales and shortening the decision-making process for customers. Adding reviews to your website provides proof to potential customers of your reliability, and helps convert potential customers into actual customers. Review Tool helps you display your positive reviews on your website automatically and keeps them up to date for you.
How can you get more reviews on Yelp, Google, and other review sites?
Reviews are an essential part of the customer's decision about whether they want to hire a company or buy a product. Reviews can make or break a company's reputation and it is crucial for business owners to take steps to get more reviews on Yelp, Google, and other review sites.
There are a few different ways to increase your online review count. One strategy is to request reviews from customers you know are satisfied. You can also incentivize your clientele for writing reviews by offering discounts or something else of value.
It takes work to ensure customers are leaving positive reviews for your business. Below we provide some best practices that will help business owners increase their review count:
Be transparent – People are more likely to review businesses that are transparent about their terms of use, processes, refund policy, or after sale services.
Reach out and ask – Harvard Business School conducted a study on review solicitation in which they found that 37% of the time, reviewers would actually leave reviews if solicited by the company in question. Consumers love when brands take time out of their day to take an interest in their feedback. And once you've asked, don't forget to say thank you!
Follow up – Follow up with people who have left a positive review so that you can show your appreciation and offer another incentive if possible! Review Tool can help you send automated Review follow-ups with the click of a button.
Make it easy – Make it as easy as possible for people to provide feedback by asking them directly, making the form simple-to-complete, and providing incentives like discounts or freebies, etc. This is where a review generation software such as Review Tool can help you. Review Tool helps you link your customers to your custom review landing page where they can leave you a review on their site of choice. And it takes just two clicks.
Incentivize – Create and promote high-value offers and incentives in exchange for positive feedback. This is one of the most effective ways to get more reviews on Google, Yelp, Amazon, etc. Customers will be willing to write a review when they feel appreciated and respected by their experience.
Appreciate – Remember, people are more likely to give out a review when they feel appreciated and valued, so be sure to thank everyone for their time after they have given you the feedback. This shows new customers that you are engaged with your customer base and may make them want to leave you a review too.
Share – Share your positive reviews on your social media pages. This can encourage other satisfied customers to want to leave you a review too. Be where your customers want you. Maintaining a robust social media presence is crucial for brands. This means having an active Facebook, Instagram, Twitter, and/or Pinterest account among others.
Why get more reviews? What are the benefits of getting more reviews for your business?
Reviews are becoming increasingly important when it comes to informing potential customers about the quality of different businesses. With the rise in the number of review websites, more and more people are making use of user-generated content to make their purchasing decisions. Reviews often provide people with an inside look into what they can expect from a business when they go there themselves. Customers want to know that when they buy something, it will be worth it and reviews show these potential customers whether they would like the item/service or not before they buy it.
Consumers trust reviews as much as personal recommendations. Reviews boost your credibility as a seller and make you more trustworthy.
However, it is important to remember that reviews are not just to show your prospective customers that you have a good reputation and satisfied customers in the past. They should be useful tools for your business to identify your customer service or product's weaknesses and strengths.
Online reviews are a also great way to build your reputation and rank higher in the search engine results pages (SERPs).
Review Tool helps businesses get more reviews by helping them connect their happy customers the right way and at the right time, and then spreading the word to their website and social networks.
Can't I just ask my customer to leave me a review? Why using Review Tool?
A lot of businesses struggle with getting more reviews. This is because that most often then not they do not have a well defined strategy or plan for their review acquisition campaign. Another reason is that remembering to ask each and every customer to leave you a review could be difficult and even if you manage to do so, your customers may still have hard time going through the process of leaving a review.
That's when a software like Review Tool can make the process of reviewing easy for both you and your customers. If you're looking for a faster way to get reviews, you can benefit from all the tools that come with the automation of a reputation management software such as Review Tool.
Review Tool provides a proven system that has been successfully used and proven to be effective in getting more reviews by hundreds of other businesses just like yours. All you have to do is sign up for a free trial. Then, provide your business info, and our AI-powered software will take care of setting up your account for you. It will be ready to be used with best of review request templates available to send review requests via text and email to your customers to help you get more reviews.
We will find your profile on the most important review sites for your field and will send out requests to your customers via text and email. Review Tool will help you monitor your reviews and compare your metrics against the benchmark in your market, track your competitors, automatically add your reviews to your website, and much more. You can even track all your progress from your Review Tool dashboard.
Why should you monitor your online reviews? Why is monitoring your reviews even more important than getting more reviews?
Reviews are a big part of the customer experience. They can help sway shoppers who are on the fence about whether to buy a product online. Reviews can also help convince those on the other side of office doors to become customers.
It is important that you do research into what people are saying about your company to know how to improve. Review Tool helps you fetch, aggregate, and automatically analyze your reviews from nearly 100 different review sites.
How to get rid of negative reviews?
Negative reviews are something that every company will deal with at some point. They are not always easy to manage, especially if they appear on the internet. However, there are many ways businesses can get rid of negative reviews on the internet – some more complicated than others.
1) Contact customer service first
The first step for any business is to ask their clients to contact customer service should they have any issues or need help with anything. This is to avoid negative experiences that can lead to a negative review. Your customer service should try to resolve the issues with the clients and offer them solutions to make things right. A lot of times, this will be enough for a customer who would leave a bad review of their experience otherwise
2) Ask the reviewer how you can fix things for them
This is one of the most underrated steps in getting rid of negative reviews on the internet. Instead of quickly responding to the negative reviews, you might be able to offer them something or ask for feedback on how to prevent this from happening again in the future. The customer may then amend or remove their negative review because you took the time to engage them and rectify the situation.
3) Conduct Survey after purchase
Conducting surveys after the transaction is completed or regularly asking for your customers feedback can help you identify any issues that customers may have before their complain goes online.
4) Get more positive reviews
Yes, getting more positive reviews can help reduce the effect of negative reviews. It is not difficult to get positive reviews if you have a system in place or use a review generation software such as Review Tool that can help you get more reviews by asking your customers for their feedback via Text and Email.
What are some of tips for getting more reviews for your business?
Start with the basics – good customer service.
Show how you care with discounts, coupons, and promotions
Make sure to ask for feedback
Show that you are authentic by responding to reviews
Leverage your social media channels by sharing positive reviews on Facebook or Twitter
Connect with customers on social media – give them a chance to get to know you!
Respond to complaints professionally but don't ignore them!
Forget about the past, focus on the future!
Create a review generation campaign that includes review sites most relevant to your business type as well as general review sites such as Yelp, Facebook and Google.
Make sure your customers are happy – it's all about them in the end!
Check out our latest blog posts to learn more about review generation and reputation management.
Online reviews are more important than ever - Review Tool's guide offers tips on how to

It will inevitably happen to every business at least once - a negative online review. But

Reviews have a positive impact on your business. In our ever-increasingly digital world, online reviews can